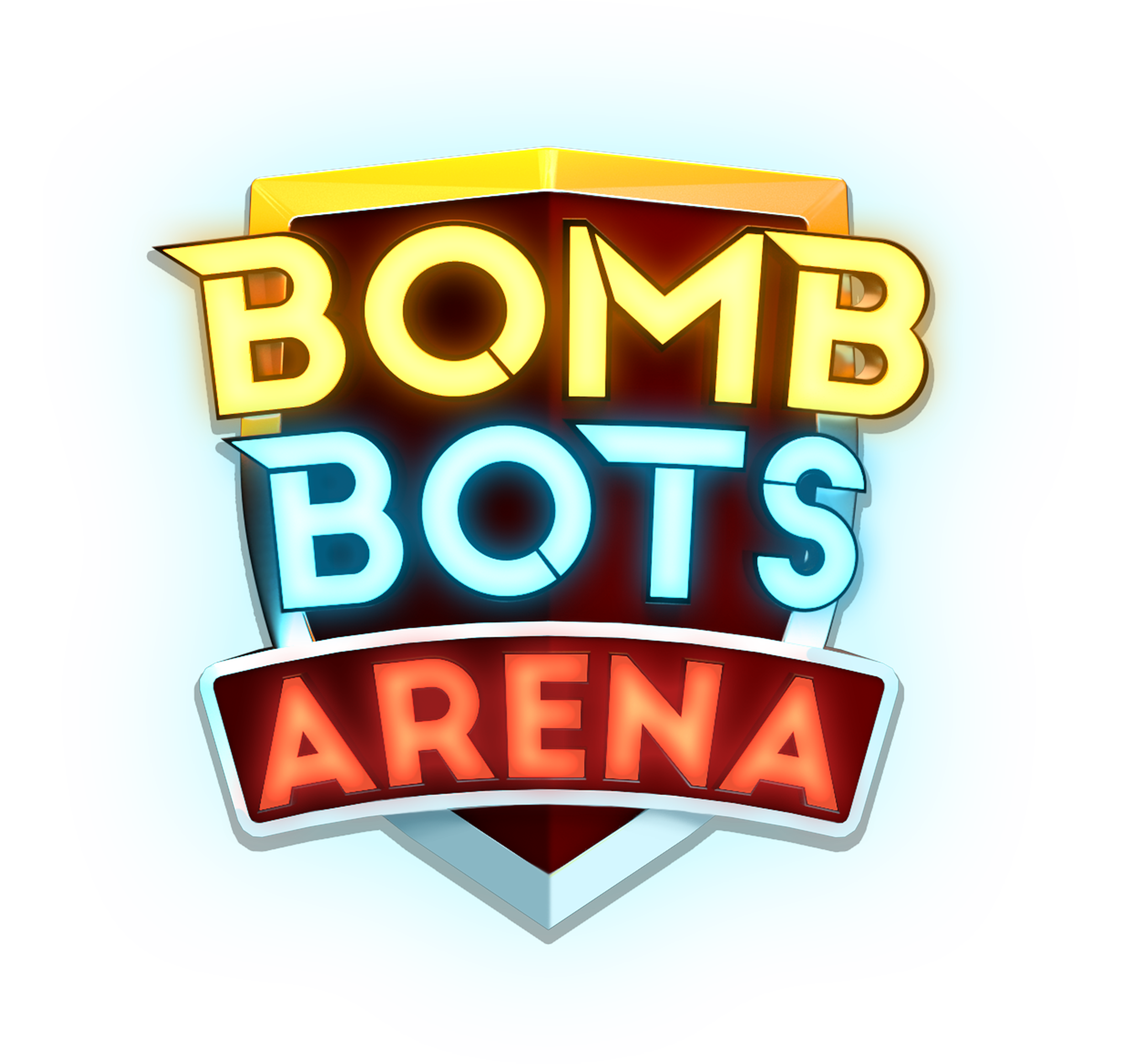 Join the Early Access now!
About Bomb Bots Arena
Send your Bomb Bot into online arenas or blast your friends off the couch locally in Bomb Bots Arena!
‍
Bomb Bots Arena is a pure multiplayer experience with every element of the game tailored to please competitive and casual gamers alike with 'easy to learn yet hard to master' gameplay.
Up to eight players go up against each other to blast their opponents out of the arena. Before each match players can edit their loadout to their liking:
‍
Chase after your enemies with a remote controlled bomb, manipulate the terrain, leap over obstacles or charge punch your opponents face - there are many ways to stand tall in this bomb battle royale.
‍
Bomb Bots Arena is powered by Quantum which allows players across all platforms to jump into the heated battle no matter where they are and on what platform they prefer playing.

Features
Local
Multiplayer
Hear your friends gasp in awe of your moves and see them smash their controllers when you crush their hopes and dreams in local multiplayer. Like in the good ol' days: Everyone playing on one screen.
Online Multiplayer
Enter the online arena and play against people around the world. Select between different game modes to ramp up the number of Bomb Bots bombing their way through the arenas.

Crossplay
No matter which platform you prefer play against your friends and frenemies on PC, Console and Mobile.  Stay tuned to check out which device we blow up next!

More to come
Bomb Bots Arena will grow with the community. Help us decide on what to focus next and where you see the game going in the future. Join discussions on Twitter and Discord to help share the future of the game.
Abbilities
Trigger Bomb
You like to plan ahead and punish reckless players?
The Trigger Bomb is made just for you!
Plant the bomb and trigger it just in the right moment to unleash mayhem!

Remote Bomb
Why just play with bombs if you can be the bomb?
Chase after panicking players and hug them until they explode, but beware: While you control the Bomb you are defenseless.

Jump
Trapped in a hopeless situation? Trying to get closer to your opponent as fast as possible? Just leap over the obstacles and surprise your foes with the oldest move from the video game playbook.

Kick
Kick bombs no matter who placed them across the arena and stop them just in the right moment to trap your opponents.

Shield
You know that feel, bro? Trapped in bombs just about to blow up?
No worries just shield yourself. But beware.
The shield is only up for a very short time!
Punch
Why make someone blow up when you can simple punch him and THEN blow him up?
Stun enemies with some nice fisticuffs.

Build
When everyone is blowing stuff up, be different: Build something nice!
This ability will allow you to alter the arena and block paths of your foes.
Media
Join our community
Get in touch with the developers and give us feedback on what to improve or what is missing on the game on discord, twitter and the steam community page.